SIBS Backoffice
Sibs Backoffice offers a comprehensive and user-friendly interface designed to support your payment strategy in a variety of ways. One of its key features is the ability to make setting up and managing your payment operation much simpler, quicker, and straightforward. With its intuitive interface and powerful features, it's the perfect tool for any merchant looking to take their payment processing to the next level.
In addition, Sibs Backoffice also provides analytics tools that allow you to gain deep insights into your payment data. These tools can help you identify trends, spot opportunities for optimization, and make data-driven decisions that can have a significant impact on your bottom line.
With these tools at your fingertips, you can streamline your workflows, reduce errors, and improve your overall efficiency.
Before you start
Upon completing the onboarding process, you will receive credentials that include an email and an activation code. You will need these credentials to register your access on the SIBS Backoffice.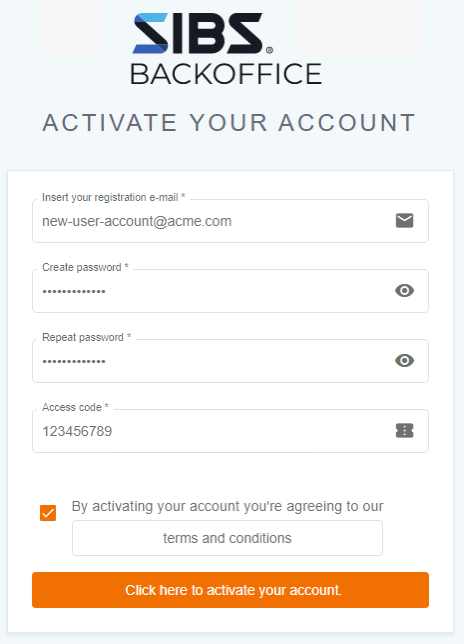 User Guide
For logged-in users, the SIBS Backoffice provides a User Guide in PDF format. If you require additional support or have any questions, the Support Button gives you access to FAQs in SIBS Backoffice. From there, you can easily download the User Guide by pressing the corresponding button.